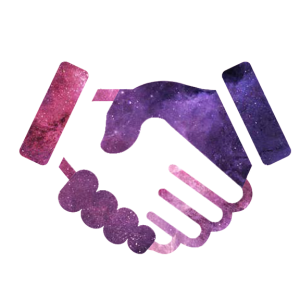 BY USING OUR WEBSITE, PRODUCTS, OR SERVICES YOU ("BUYER," "USER") HEREBY ENTER INTO THE FOLLOWING AGREEMENT WITH DOPE DABS ("SELLER", "WWW.DOPEDBAS.COM," "WWW.DOPEDABS.SHOP"), WHICH IS DESCRIBED AND LAID OUT IN THE FOLLOWING TERMS & CONDITIONS AGREEMENT. IF YOU DO NOT AGREE TO THE FOLLOWING TERMS & CONDITIONS, YOU MAY NOT USE OUR SERVICES, WEBSITE, OR PRODUCTS.
WEBSITE PRIVACY POLICY
We respect your privacy. Any and all information collected on this site will be kept strictly confidential and will not be sold, disclosed to third parties or reused without your permission. Any information you give to us will be held with care and will not be used in ways that you have not consented to. For example, any information you give us may be used for email marketing, notifications, communication, etc. You may opt out of email marketing at any time by clicking the "unsubscribe" link contained in every email. The information you give us will never ever be shared with third parties, or used in any way that you have not consented to.
Product pricing listed on the website is indicative and will be confirmed upon placement of order by Dope Dabs. Website pricing can be changed at any time without notice. Pricing on the website is not indicative of material being available for sale.
GENERAL TERMS AND CONDITIONS OF SALE
REQUIREMENTS IN WRITING. These terms and conditions cannot be changed except by the duly authorized representatives of both parties in writing and no modification shall be affected by the acknowledgment or acceptance of purchase order forms containing different conditions.
WARRANTY. SELLER warrants that the Material(s) delivered hereunder meets SELLER's standard specifications for the Material(s), tested by SELLER's test methods or such other specifications as have agreed in writing signed by SELLER and BUYER. SELLER warrants further that such Material(s) is adequately contained, packaged and labeled and conforms to any promises and affirmations of fact made on the container and label, subject also, however to any limitations or special conditions referred to thereon. THE WARRANTY SET FORTH ABOVE IS IN LIEU OF ANY AND ALL OTHER WARRANTIES EXPRESS OR IMPLIED INCLUDING THE WARRANTIES OF MERCHANTABILITY AND FITNESS FOR ANY PARTICULAR PURPOSE CONTEMPLATED BY BUYER CONCERNING THE MATERIAL(S) AND CONTAINERS IN WHICH THE MATERIAL(S) IS SHIPPED, WHETHER OR NOT KNOWN BY SELLER. THE BUYER ACKNOWLEDGES THAT NO OTHER REPRESENTATIONS WERE MADE TO IT OR RELIED UPON BY IT WITH RESPECT TO THE MATERIAL(S) HEREIN SOLD.
LIMITATION OF LIABILITY. Buyer shall inspect within thirty (30) days of receipt, each shipment of goods sold hereunder, for any damage, defect, or shortage. All claims by Buyer or others for alleged damage, defects, shortage, nondelivery, negligence or any other cause, whether or not enumerated ("defective performance") shall be waived unless made in writing and received by Seller within thirty (30) days after Buyer's receipt of the goods; provided, however that as to any defective performance not reasonably discoverable within said thirty (30) day period, all such claims shall be deemed waived unless made in writing and received by Seller within ninety (90) days after Buyers receipt or non-receipt of the goods or within (30) days after Buyer learns of the facts giving rise to the claim, whichever shall first occur. Failure of Buyer to give notice of any claim within the applicable time period specified above shall be deemed an absolute and unconditional waiver of such claim.
At Sellers request Buyer shall promptly forward to Seller a representative sample of any such goods. Transportation charges for the return of goods shall not be paid by Seller unless authorized in advance by the Seller. Goods of a hazardous nature are purchased solely at the Buyers risk, and Buyer agrees to indemnify Seller against all claims and liability arising out of a safety related property of the goods purchased from the Seller, or products made in whole or in part from such goods whether such claims and liability are for negligence or otherwise. Seller shall not be liable for, and Buyer assumes responsibility and agrees to indemnify Seller for, all personal goods. In no event shall Seller be liable for, and Buyer shall indemnify Seller for, any incidental or consequential damages, or non-compliance with regulations of foreign governments. BUYER'S EXCLUSIVE REMEDY, WHETHER IN TORT, CONTRACT OR OTHERWISE SHALL BE FOR MONEY DAMAGES WHICH SHALL NOT EXCEED THE PRICE FOR THE GOODS IN RESPECT TO WHICH THE CLAIM IS MADE, or at the election of the Seller, the repair of replacement of such goods at no additional charge to Buyer.
RISK OF LOSS. Unless otherwise set forth on the reverse side hereof, SELLER shall deliver all Material(s) to a carrier for transportation to BUYER's place of business, but all costs of transportation and insurance to destination shall be borne by BUYER and all risks of loss shall pass to BUYER when the goods are delivered to the carrier. SELLER shall not be liable to
BUYER for damage to Material(s) while in transit.
HANDLING, LOADING, UNLOADING AND CONTAINERS. Buyer acknowledges that the Material(s) may require special handling, storage, transportation, treatment or use to comply with applicable safety and environmental laws, and BUYER will take all action necessary to comply with these laws and avoid spills or other dangers to persons, property, or the environment.
NOTICES. All notices under these terms and conditions must be in writing and mailed or delivered to BUYER at the appropriate address set forth at the beginning of this Contract or to SELLER.
GOVERNING LAW. The validity, interpretation and performance of the sale shall be governed by the internal laws of the State of Florida, United States of America. In no event shall the United Nations Convention on the International Sale of Goods apply to this Contract or any transaction thereunder.
EMAIL MARKETING & PRODUCT REVIEW FORMS. We will from time to time provide you with sales and marketing information via email, as well as provide you with opportunities to review products you have purchased on our site. By agreeing to the terms and conditions, you agree to allow us to send you these marketing and or product review emails. You can opt out of email marketing anytime by hitting the unsubscribe button located at the bottom of the email, by updating your subscription preferences under your account page, or by replying to an email asking to be unsubscribed.
LOCAL LAW. It is the duty of the BUYER to check with state and local law makers, health agencies, and any governing body which they are subject to in regards to the BUYERS ability to include goods sold by the the SELLER in their products. The SELLER will not be held responsible for the BUYERS negligence or ignorance and will not be held liable for any loss of product, defamation, fines, legal fees, or other forms of reprimand incurred by the BUYER. 
PAYMENT. If payment is not received in accordance with the agreed upon terms, the seller reserves the right to charge for collections, legal fees, interest, and any costs realized and/or deemed necessary to receive payment.
REFUNDS. All sales are final. Orders can be refunded prior to fulfillment and shipping but once the order has been fulfilled and/or shipped, no refunds will be issued.